"Ancient Realms"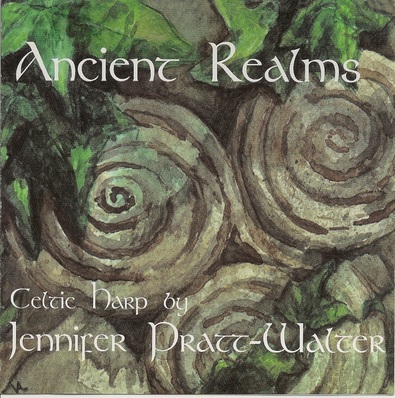 Slip through the veil of time to the haunting strains of the Celtic Harp. Experience the magic realms of the Celtic lands, Medieval Europe and Ancient Greece with music that is delightfully intimate, soulful and deeply touching.
Jennifer's music reflects her love of poetry, folk dancing, gardening and living harmoniously with the rhythms of the seasons. Jennifer Pratt-Walter is an accomplished musician on several folk instruments, but Celtic Harp is her true love and life's quest. She studied harp with the respected Marion Fouse, Portland , Oregon. Jennifer plays with the recorder consort Merry Meet, and performs widely in the ensemble Celtic Muse--watch for their upcoming recording of Celtic and Early music.
Listen to Jennifer on iTunes Today!