"Bamboo Tales" By Craig Russell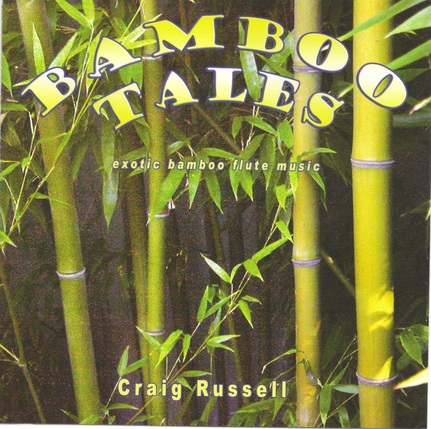 The new CD album, release "Bamboo Tales" was recorded by Craig Russell in his own studio. Like his first album "Bamboo", he continues to be inspired by cane and bamboo flutes.
Although Craig plays many musical instruments, He says nothing relaxes him or speaks to his soul like the bamboo flute. Craig purchased his first bamboo flute when he was twelve years old from the famous Pike Place Market in Seattle, Washington.
While bamboo flutes were mostly associated with the music of the middle and Far East, Craig found that when combined with jazz chords and high-energy rhythms they made a wild and free sound.
Listeners who have heard the album, find that it takes them out of the city and into the depths of the jungle. Craig was exposed to many styles of music at an early age. His father owned a radio station and brought home many interesting records to enjoy. At age nine, Craig began many years of classical piano training. As time went on he learned many different musical styles and became very skilled as a studio musician. In his own studio he has been creating and producing arrangements for singers and instrumentalists.
Craig branched out in to the study of many different instruments. Among some of his favorites are drum, hand percussion, bass guitar and wind instruments.
On Craig's new CD 'Bamboo Tales', he features several different flutes, such as the cane flute from Peru on track one and the Shakuhatchi flute on track five which are among the more difficult to play.
Listen to Craig on iTunes Today!