"Point Alpha"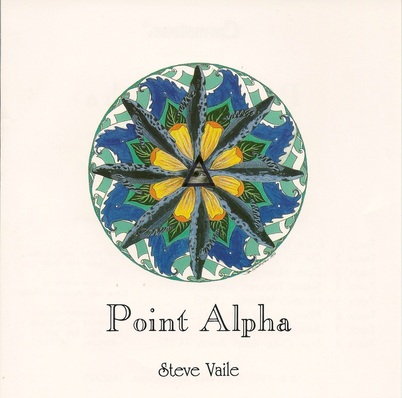 Here's an enchanting treat from an extremely talented artist. "Point Alpha" by Steve Vaile is a charming, angelic and delightful album that features piano and synthesizer and has the ability to transport the listener to a better place. Uniquely and interestingly, each of the eight glorious tracks carries its own, individual message. To listen, for instance, to the third set, Come Hear My Love Song, this reviewer could feel Mr. Vaile's love for humankind freely flowing. On track five, Heaven's Whispers, I could almost see the cherubs dancing in the air.



You see, "Point Alpha" is a gift of superior music performed by a creative artist who obviously loves his work and his mission. This delightful and imaginative package is tied together with a perfect red ribbon known as state-of-the-art engineering and mixing. It's important that you understand Steve's mission so that you can appreciate the integral space he comes from. Steve is working hard to make this peaceful, meditative and healing work available to hospices, hospitals, mental health, acupuncture, massage, cancer treatment and other healing centers.

Like an artist applying just the right blend of colors to a canvas, Steve Vaile has created a musical landscape of heavenly sounds, indeed a montage of auricular glory. If you have been searching for an album rich in inspiration, healing and heavenly beauty, look no further. "Point Alpha" is a wonderful, ethereal and transportive musical treat!


Listen to Steve on iTunes Today!