"Table For Two"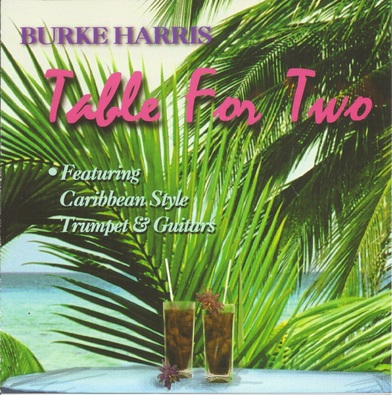 _
Imagine if you will, an upwardly mobile couple. Place them on a Caribbean island in the hot sun. Tape record the fantasies they dream and share while sunbathing. With visuals shot to music featuring Caribbean style guitar and Spanish trumpet solos.... You get the idea. The melodies are fresh and lingering, the passion haunting. Table For Two speaks of innocence and emotion. The Spanish brass and Caribbean rhythms explode with sensuality.
Table for Two
is special!
Burke Harris
produced the album with assistance from his co-producer Ronn Chick. Burke plays the trumpet and keyboards and Chick plays drums, guitars and bass. The title track
Table For Two
, was performed by John Standefer on bass and guitars and Kelly Pierce on drums.
Angelique Harris
created the album photos shot on location in the Caribbean on the island of Cozumel during their last Scuba Diving adventure. Treat yourself and your loved one to a
Table For Two.
Listen to Burke on iTunes Today!