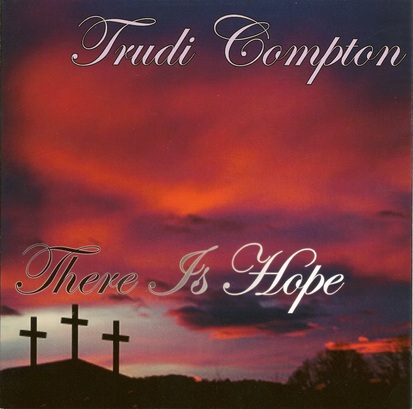 May the God of hope fill you with all the
joy & peace as you trust in him, so that you
may overflow with hope by the power of
the Holy Spirit: Romans 15:13
Trudi is a 39 year old Christian singer/songwriter from Washington State. Music has been her passion since the time she listened to the first 45's played at her parents house when she was just a young kid. Eversince then it has been her desire to write and record music as a means of sharing the love and Salvation of Christ.
Trudi currently serves on the Worship team at her church as a singer where she has served for the past 15 years. She continues to write new music and is currently working on writing songs geared towards congregational Worship.
Her first release "I Give You My Heart" was recorded in the year 2000 but it wasnt until 2010 that she recorded her follow up CD "There Is Hope". Her newest release is a blend of acoustic guitar, Saxaphone, and piano music....... easy to listen to with a positive message of hope that is sure to stir your heart and encourage the soul. All of the songs were written by Trudi and some were also co-written with some other great writers as well.
Trudi sing's at many events such as Wedding's, Church events, School Assemblies, and Memorial Services. If you are interested in having her sing at your event, she can be contacted at
PLavonrep@hotmail.com
Trudi continues to reside in a small town in Washington State where she lives with her husband of five years and their two children.


Listen to Trudi on iTunes Today!